We are thrilled to announce that our first electric truck put wheels on ground in Denmark today.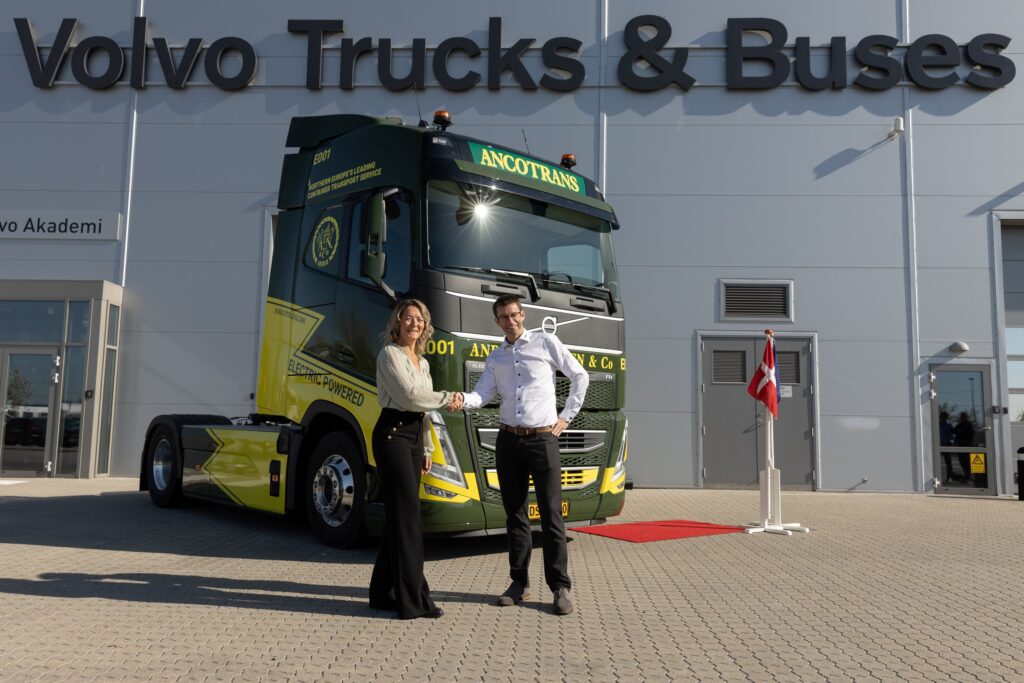 In Ancotrans we are expanding our fleet with 10 Volvo FH electrical trucks in 2023, whereof two will be driving in our Danish market, four in Sweden and four in Germany. Today one of the Danish electric trucks kickstarts our transition from fossil fuel engines to green trucks with green engines.  
A STRATEGY FOR SUSTAINABILITY
Striving for a reduced impact on our planet is not only our ambition for the future – it's a central part of the Ancotrans values and strategy. That's why, for 2040, we aim to be 100% carbon neutral, and to achieve this goal, our strategy is shifting from carbon offsetting and turning it towards reduction.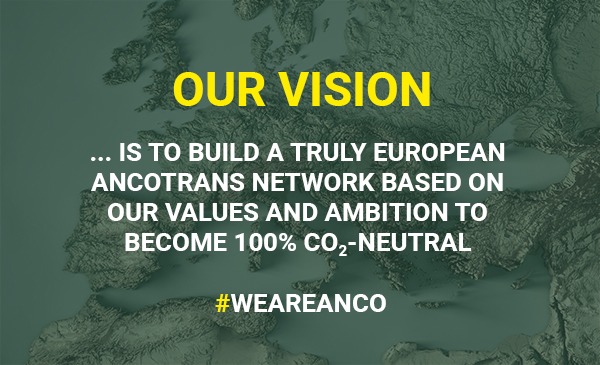 THE FINE BALANCE OF RANGE AND CAPACITY
Currently, the range of our electrical trucks is around 200-300km, and they have a load capacity of max 44 tons. The charging time is approx. 9 hours and we have established charging stations in Glostrup and Aarhus.
The expected emission based on 2022 average Danish emission pr. KWh give us an expected decrease in emission on 80%.
BETTER COMFORT FOR OUR DRIVERS
Besides the environmental impact our new green trucks effects, there's a series of advantages to our drivers in the operation and driving of the electrical truck. To mention there is significant less movement in the driver's cab when driving as well as the noise and exhaust inconveniences are eliminated.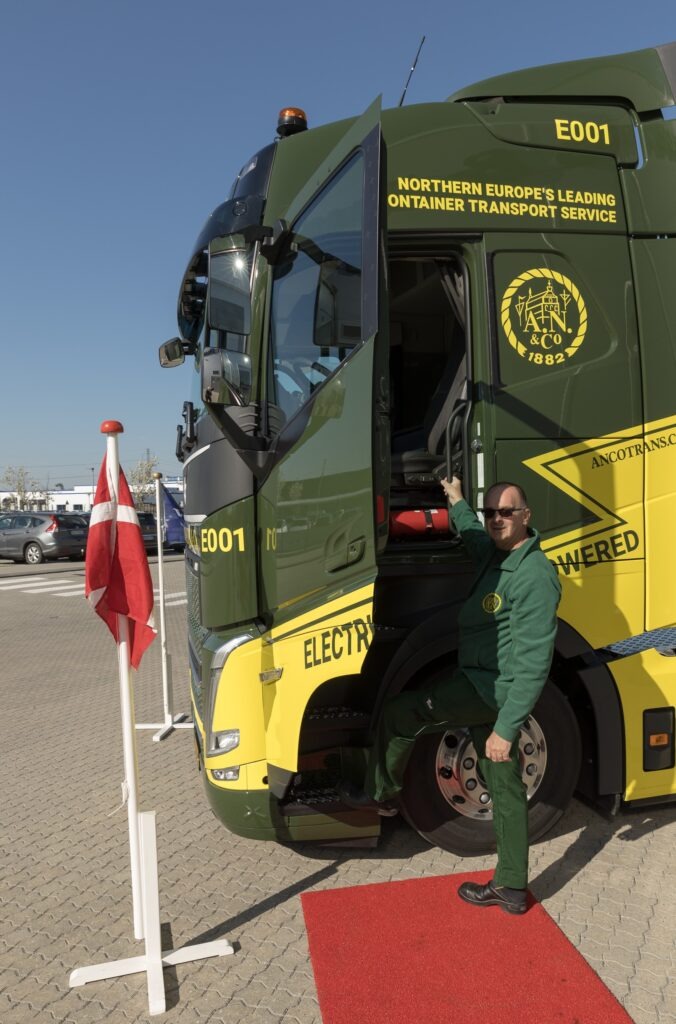 PLUGGING INTO UNFINISHED NETWORKS
The lack of charging terminals and infrastructure is clearly an issue for transport companies looking to incorporate more e-trucks into their fleets.
In Ancotrans we are actively establishing new partnerships with vendors regarding the installation of charging stations at different sites across our markets, and we are also trying to make agreements with local electricity providers on receiving a stable kWh to keep costs down.
ALL HANDS ON DECK
In addition to the electrical fleet, we are implementing many other initiatives across all Ancotrans departments. These include changing to a new Transport Management System, continuously undertaking ECO driver training programs, using LNG trucks and HVO fuel, electric sideloaders, energy-adding axles, and smart tire pressure management systems, among others.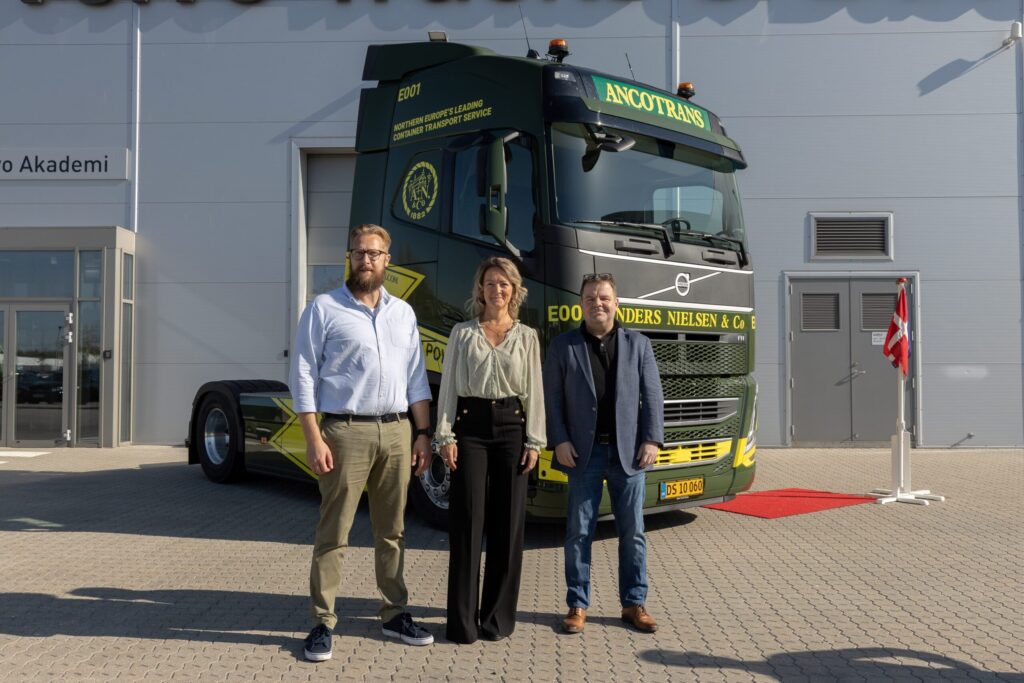 Photos are taken by David Kahr – www.davidkahr.dk
If you want to hear more about our electrical trucks, please contact:
PLANTING FOR A BETTER FUTURE
Working for a better climate means doing everything possible to reduce our footprint. And one of the ways we are contributing to a better environment and a better future is through carbon offsetting.
Join us for the ride and read more about our green efforts and forests here.