The road to greener transportation options is no longer an idea for the future but rather one where we can start to put wheels on the ground within a few months.
And as a container trucking and transport company, we have the responsibility to combat climate change and are situated in a reasonable position to do so. Luckily, the technology is here– with battery-powered electric trucks already on the road. Giving transport companies and customers a chance to reduce their environmental impact drastically.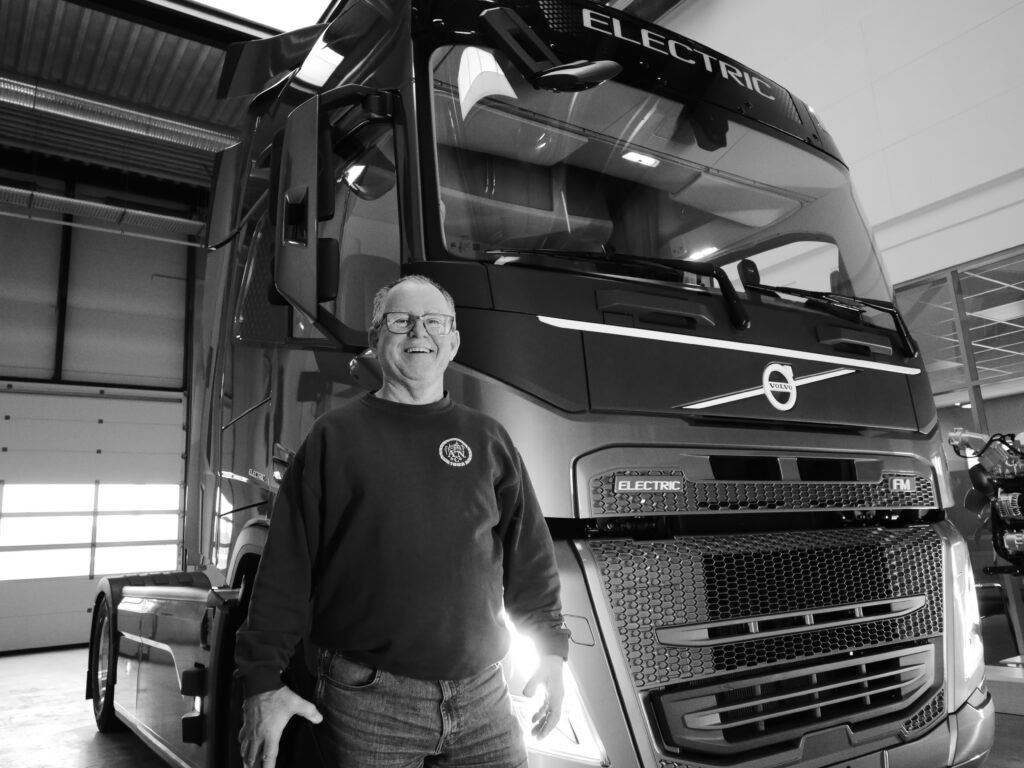 For us, the green agenda isn't new. For more than a decade, we have been committed to lowering our carbon footprint and have always been on the front foot about it. Our first strategy to reduce emissions started in 2007, and we never looked back. Our ambitious stance on decarbonization has always been a core value, and, in keeping with tradition, we will continue to do so by introducing electric trucks to three of our Northern European markets in spring 2023.
Going green by going electric
Electricity is the first low-carbon solution to hit the market. And amongst other alternative fuels, electricity is by far the most efficient. Electric batteries are 4x more energy efficient than synthetic diesel. Making it a clear front-runner in attempts to green up road transportation of containers.
Currently, the operational range of e-trucks is at an interregional and city/regional level. But soon, battery-electric and fuel-cell electric technologies will be able to handle long haul and the very heavy transport.
Electric trucks significantly improve work conditions for drivers by eliminating engine noise, vibrations, and tailpipe emissions. These three factors are crucial to our drivers, as they create a far more comfortable and safer working environment. An environment that could potentially attract new drivers, something the transport industry really needs.
By going electric, container transport companies and customers can put their money where their sustainable branding is by actively investing in green transport solutions that can cut emissions today.
However, with any developing technology, there are bound to be some issues that need ironing out.

The fine balance of range
A core challenge facing electric trucks is the operational range. Currently, their range is around 200-300km, and have a load capacity between 18-44 tons. These specs are not optimal for long-haul trucking and heavy transport. But as we wait for the technology to catch up, e-trucks can be used in short-haul and last-mile operations.
Telematics data can be used to calculate range and optimize routes and performance.
In addition, if trucks are charged during loading and offloading periods, downtime can be greatly reduced. However, this depends on available charging stations for trucks, which is not a in place at the moment.
Factors included in calculations are:
Temperature
Payload
Speed
Tyres
Battery age
Driver performance
Plugging into unfinished networks
The lack of charging terminals and infrastructure is clearly an issue for transport companies looking to incorporate more e-trucks into their fleets. But is it the lack of terminals keeping e-trucks from being more commonplace? Or is the lack of e-trucks on the road the reason the infrastructure is lacking?
It's a good question, and the answer is most likely a bit of both. But let's examine charging infrastructure. Access to charging ports can vary drastically from region to region and country to country. This will ultimately limit the overall viability and range of e-trucks and increase downtime.
Fluctuating networks and fluctuating prices equals huge investments
As the access to charging terminals can vary, so can electricity prices. Electricity prices can fluctuate in some markets on an hourly basis, making a sustainable business model hard to implement. Fluctuating electricity prices help to contribute to the overall costs of e-trucks currently being 3x more expensive to purchase, maintain, and operate.
Playing our part
The road to viable alternative fuels is in front of us. And many energy sources are looking viable for trucking. The factors that will decide which are used will come down to payload, infrastructure, fuel and technology price, business models, and political support.
However, electric truck technology is available now. Meaning our responsibility is to get the ball rolling when it comes to integrating more electric trucks into our business– And that's exactly what we aim to do.
In spring we will introduce 10 Volvo Electric FH 4 x 2 T trucks into our fleet. And all will be charged overnight at our facilities in Germany, Sweden, and Denmark.
We are actively trying to implement new partnerships with our customers regarding the installation of charging stations at their sites. Furthermore, we are trying to make agreements with local electricity providers on receiving a stable kWh to drive costs down.
If you'd like to know more about the future of green transportation, watch our webinar with Volvo's head of the zero-emission department, Joakim Nilsson.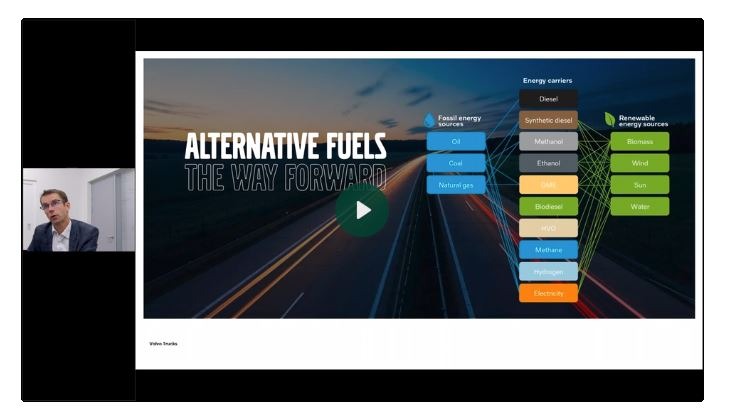 If you want to hear more about our coming electrical trucks, please contact:
Working for a better climate
We are also talking with customers about green transport options that can help better balance costs with decarbonization. For example, one carbon offset option we offer is our afforestation project we have in partnership with Trofaco, which is helping to plant thousands of trees within the Ancoforest in Uganda.
We are doing everything in our power to overcome the challenges faced in the race to decarbonize. It now comes down to whether customers are willing to pay more for electric transport, which in our experience, they are. Because clients realize the future is green. But to transition effectively, we must work together to reduce our environmental impact.